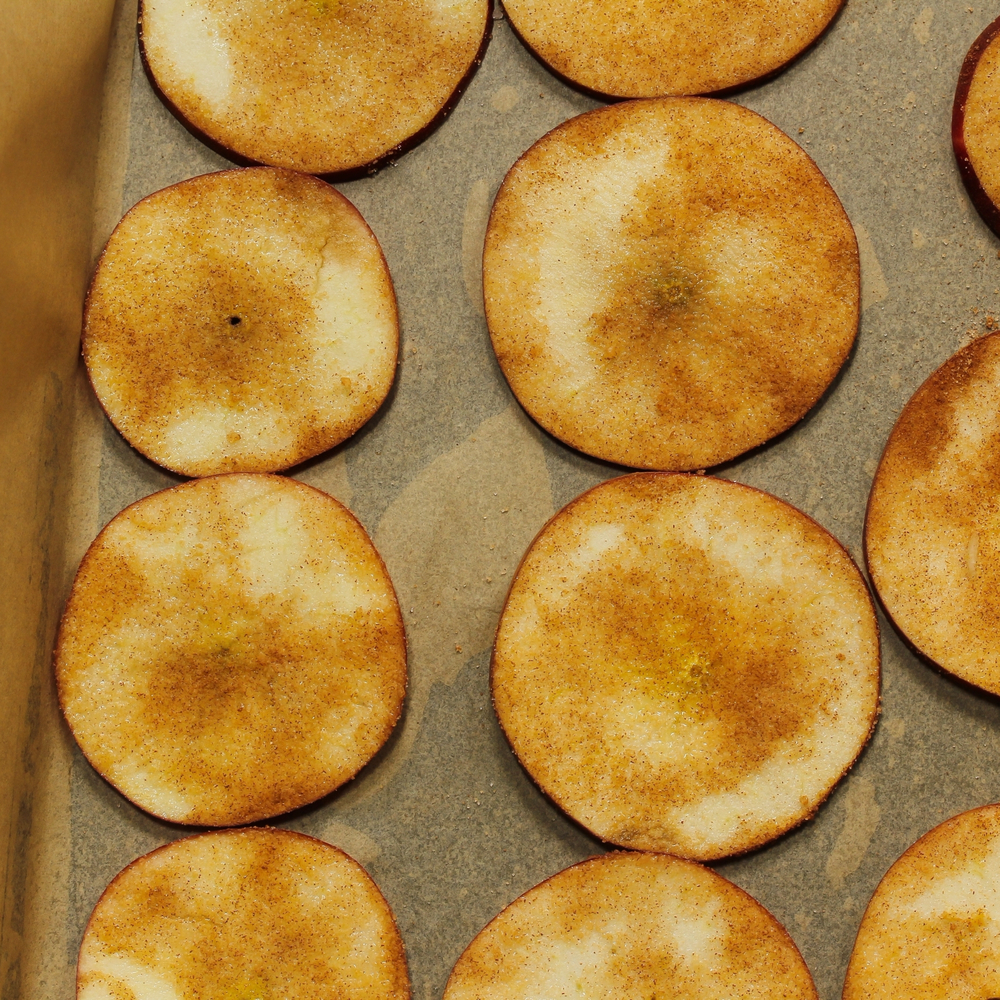 We love making these apple and cinnamon rings for a nutritious and very moreish afternoon snack. This recipe is sweet enough to satisfy a sweet tooth, but not overly so and while they take a little while to bake, there's so little hands-on time that making these apple rings is a breeze.
Ingredients:
6 Apples
Sprinkle of cinnamon
Method:
Pre-heat oven to 180 degrees or (gas mark 6).
Take 6 apples (any apples are fine, but crisper varieties will hold better).
Core them using an apple corer.
Then slice from the bottom of the apple to form rings of about 2-3 mm wide.
Lay them on a baking sheet , lined with grease-proof paper and lightly sprinkle cinnamon over them.
Bake in the oven for around 45 minutes or until they are slightly golden and crinkley.
Let them cool and they are ready to eat.