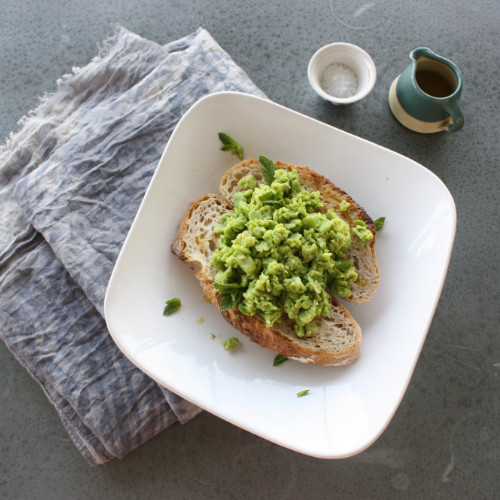 Brushetta with broad beans
This Italian style dip with bread is exquisite. Great as simply a snack or served alongside a hearty minestrone soup.
Ingredients:
2 Slices of wholemeal sourdour bread
2 tbsp extra virgin olive oil
Sea salt / black pepper
1 Clove garlic cut open
Approx 250g broad beans (weight includes their pods)
Pinch dried chilli
Parmesan shavings
Method:
Boil the broad beans for about 7 minutes, until they are softened.
When cooled shell from their skins and mash.
Season and add the olive oil, lemon juice and chilli and mix together.
Meanwhile heat a griddle pan.
Drizzle the bread with olive oil on both sides and cook on the griddle pan until slightly blackened (not burnt!) so lines appear on it.
Rub the garlic clove over both sides of the bread.
Add the bean mixture onto the bread and top with parmesan shavings and a drizzle of olive oil.