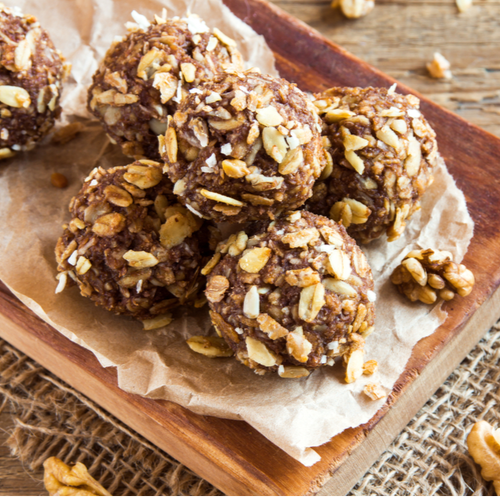 Cacao & brazil nut energy balls
A great, filling energy ball which will last you for a few days in the fridge.  Oats are great source of slow release energy and the combination of protein from the nuts and fat from the coconut oil will help to slow your digestion down further keeping you feeling full for longer.
Ingredients:
Makes 3-4 medium balls 
5 medjool dates (pits removed)
½ cup pf oats (45 grams)
½ cup of brazil nuts(60g)
2 tbs nut butter
1bsp raw cacao powder
½ cup shredded coconut (50g)
1 tsp cinnamon
Pinch of salt
Method:
Blitz ingredients in a food processor adding a little water, if needed to form a dough.
Roll into balls and then roll in cacao powder, coconut/ seeds/crushed nuts.