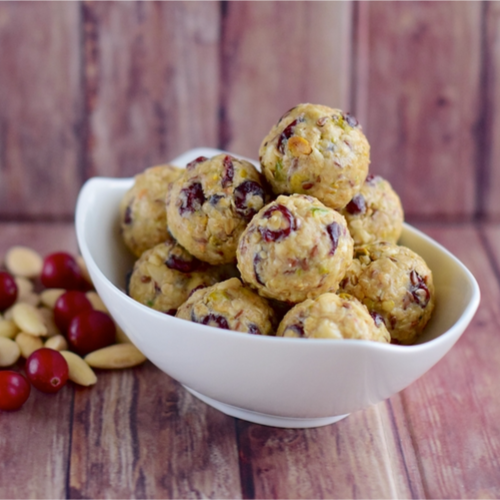 Cashew & dried sour cherry energy balls
Another great energy ball recipe to add to your repertoire! This one contains nuts, oats and dried sour cherries, all great for promoting a natural induced sleep.
Ingredients:
Makes about 15-20 balls
400g Medjool dates, pitted
100g oats ( or quinoa flakes)
100g roasted cashews
2 tbsp peanut butter
2 tbsp coconut oil
100g dried sour cherries, chopped
Method:
Preheat the oven to 180 centigrade or 350F.
Spread the nuts out on a baking tray and roast for around 8-12 minutes, until they are browned.
Take care to keep an eye on them so they don't burn and shake them half way through so they are cooked all over.