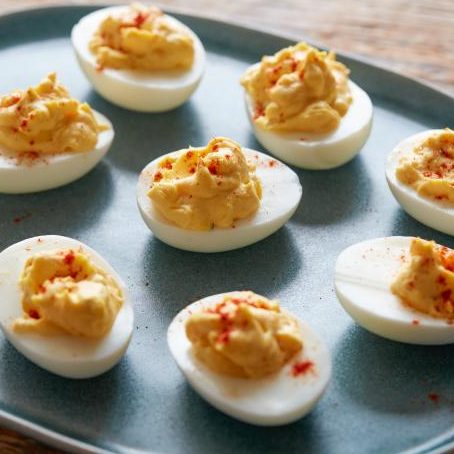 Ingredients:
Makes 6
3 eggs, hard boiled and peeled
½ cup Greek yoghurt
¼ – ½ tsp smoked paprika
Small pinch sea salt
4 fresh chives, chopped.
Nutritional note:
Eggs contain tryptophan and also vitamin B6, which helps the body produce serotonin & calcium which helps the body utilise tryptophan. Whilst being a good source of protein to help regulate blood sugar levels, as a drop in blood sugar can lead you to wake at night.
Method:
Once the eggs are cooled, cut them in half and scoop out the yolks into a bowl.
Mash the yolks with a fork and add the Greek yoghurt, mixing well.
Add the paprika and salt.
Add more yoghurt if required.
Spoon back into the egg whites and sprinkle with the chives.