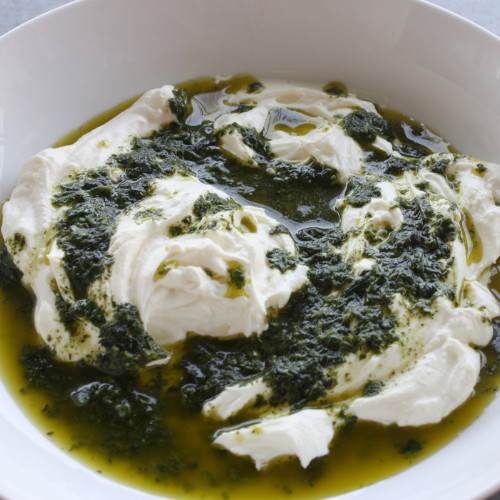 Delectable and delicious. This dip always goes down a treat! Why not try with my Seeded Crackers or as a side to my Vegetarian Bean Chili.
Ingredients:
This is a really easy recipe, but just needs to be started the day before.
250g Greek yogurt
2tbsp olive oil
2 handfuls of herbs of choice e.g. parsley, mint, basil, coriander, chives
Salt and pepper to taste
Piece of muslin cloth and string
Method:
Spoon the yogurt into the cloth and tie the top closed with some string.
You then need to hang the bag over a dish, which will catch the excess liquid, and place it
in the fridge overnight.
The following day, empty the strained yogurt into a bowl and mix with the
shredded herbs of your choice.
Season with salt and pepper and drizzle with olive oil.
Serve as a dip, with vegetables and crackers.