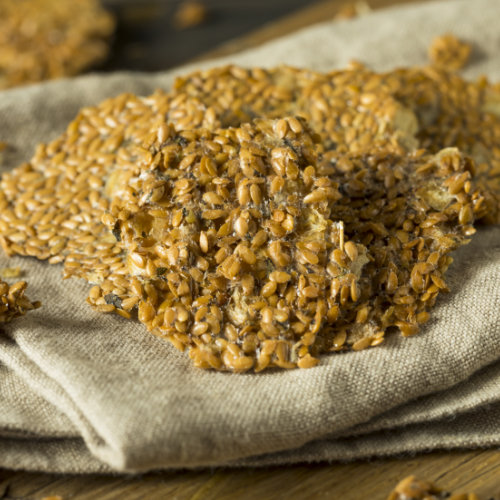 Quinoa is a complex carbohydrate, high in magnesium which will help relax your body and high in protein. Quinoa contains tryptophan to make serotonin to help you sleep. Eaten with humus, these crackers will increase your tryptophan levels and help you to sleep better.
Ingredients:
Makes 10-12 small crackers
½ cup flax seed
⅓ cup water
½ cup quinoa (or quinoa flour)
½ tsp sea salt
½ tsp baking powder
1 tbsp olive oil
1 sprig of fresh rosemary, chopped finely.
1 tbsp sunflower seeds
Method:
Preheat the oven to 180 C or (375 F).
Line a baking tray with greaseproof paper.
Soak the flax seeds for 15 minutes.
Meanwhile if using quinoa grains, then using a grinder, grind into a flour consistency.
Mix the soaked flax seeds with the quinoa flour (or ground flour).
Add the baking powder, salt, olive oil, sunflower seeds and rosemary.
Spread the mixture onto your baking tray so it is a thin flat layer, covering the tray.
Put it in the oven to cook for about 15 minutes, then take it out and carefully turn it over.
At this point you can cut it into squares, using a pizza cutter.
Put it back in the oven for about another 5 minutes, or until it is crispy, taking care it doesn't burn.
Don't worry if your squares break up a bit, it taste great whatever the shape!
Great served with hummus or guacamole