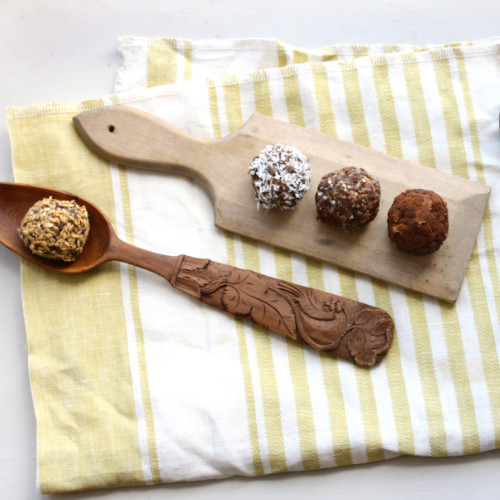 Are you super sensitive to sugar – even in its natural form? Then this is the perfect, yummy snack for you to keep those blood sugar levels regulated. Rich in healthy fats, proteins and flavoured with the natural sweet spice cinnamon that helps reduce fasting blood sugar levels; you will certainly feel satisfied after nibbling on one or two of these!
Ingredients:
Makes 5-6 small or 3-4 medium
2 servings of your favourite protein powder (50g)
2 tbsp raw cacao powder
3 tbsp mixed seeds
2 tbsp nut butter
1 tbsp chia seeds
1 tsp cinnamon
50ml water (add more slowly if needed)
Method:
Pulse together in a food processor until a dough forms.
Roll into balls and coat in shaved coconut, extra cacao powder or seeds.
Store in an air tight container in fridge.