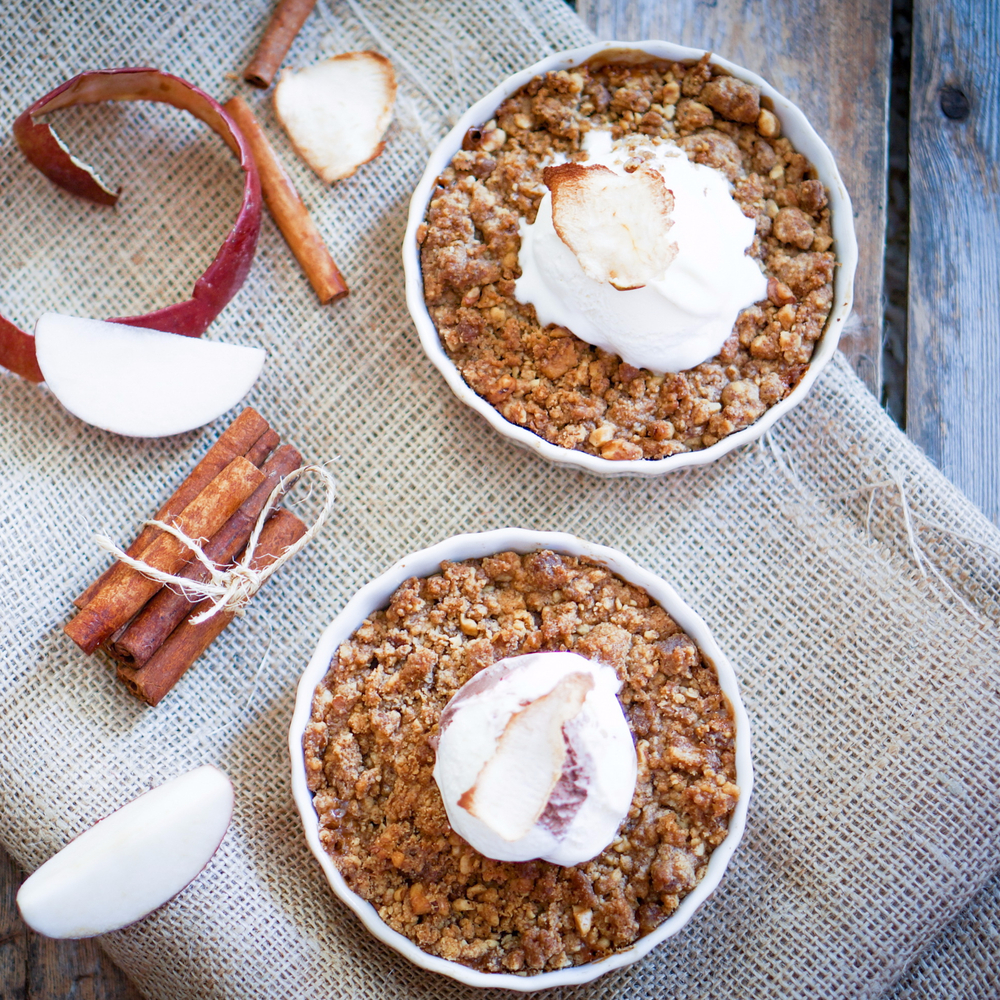 Apple crumble is one of my childhood favourites and my daughters also seem to love it. Apple and cinnamon is a classic flavour combination and I love when the kitchen is filled with the sweet smell of cinnamon. It is a staple spice in my pantry, as cinnamon is excellent for blood sugar balancing. It aids in balancing energy levels throughout the day and sugar cravings subside.
Ingredients:
Serves 4-5
450g of apples, no need to peel, just core and chop into approximately 1cm cubes.
1 tsp ground cinnamon
¼ tsp stevia
240g rolled oats
5 tbsp almond flour
5 tbsp maple syrup
Pinch sea salt
½ tsp ground vanilla
5 tbsp coconut oil
3 tbsp walnuts, chopped
1 tbsp mixed seeds – optional
Method:
Pre-heat the oven to 180 degrees centigrade.
Heat the apples and stevia in a saucepan with 1 tablespoon of water, simmering for about 10 minutes on a high heat or until they are soft.
Add the cinnamon and stir.
Remove from the heat and put into an ovenproof dish.
To make the crumble, mix the almond flour, oats, nuts, vanilla essence and salt together.
Then using your hands mix and combine the coconut oil and maple syrup.  Adding in the seeds if required.
Pour over the apple mixture and bake for around 20 minutes and slightly golden on top.
Serve with coconut vegan ice cream.