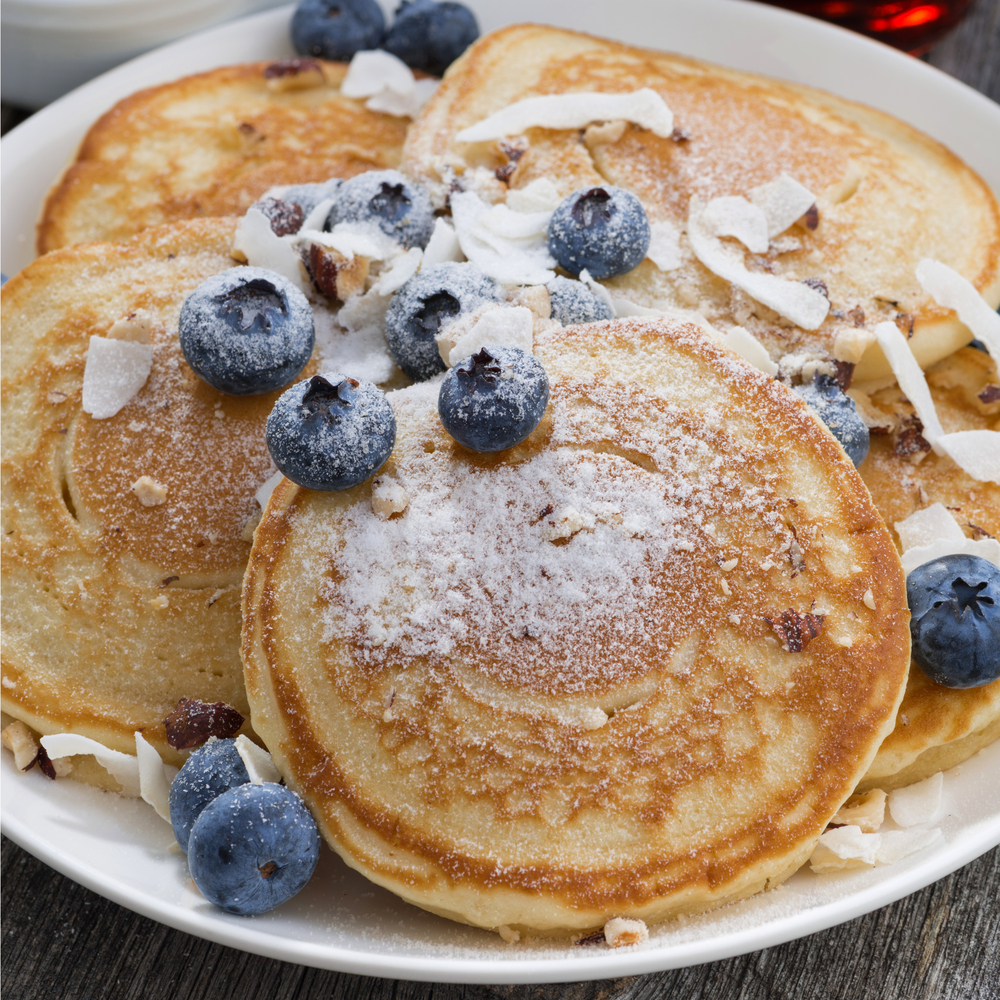 This is an ideal leisurely weekend breakfast that will avoid any mid-morning sugar dips, energy lows and brain fuzz that would normally lead you straight to the biscuit tin.
You can use buckwheat flour for a delicious gluten free alternative.
Ingredients:
Serves 2-3
For the pancakes
2 small ripe bananas
4 large free range eggs
4 tbsp desiccated coconut
1 tbsp buckwheat or wheat flour
1 tsp cinnamon,
a little coconut oil (or olive oil).
For the toppings
300g blueberries (fresh or frozen)
1 tsp vanilla extract
Method:
Bring blueberries to simmer on a low heat with a splash of water and the vanilla extract
Mash the bananas
Whisk the pancake ingredients together to form a batter
Oil the frying pan and heat over gas
Ladle the batter in small amounts onto the frying pan, 3 small pancakes at a time (aim for 9 in total)
Serve covered with stewed blueberries and vanilla