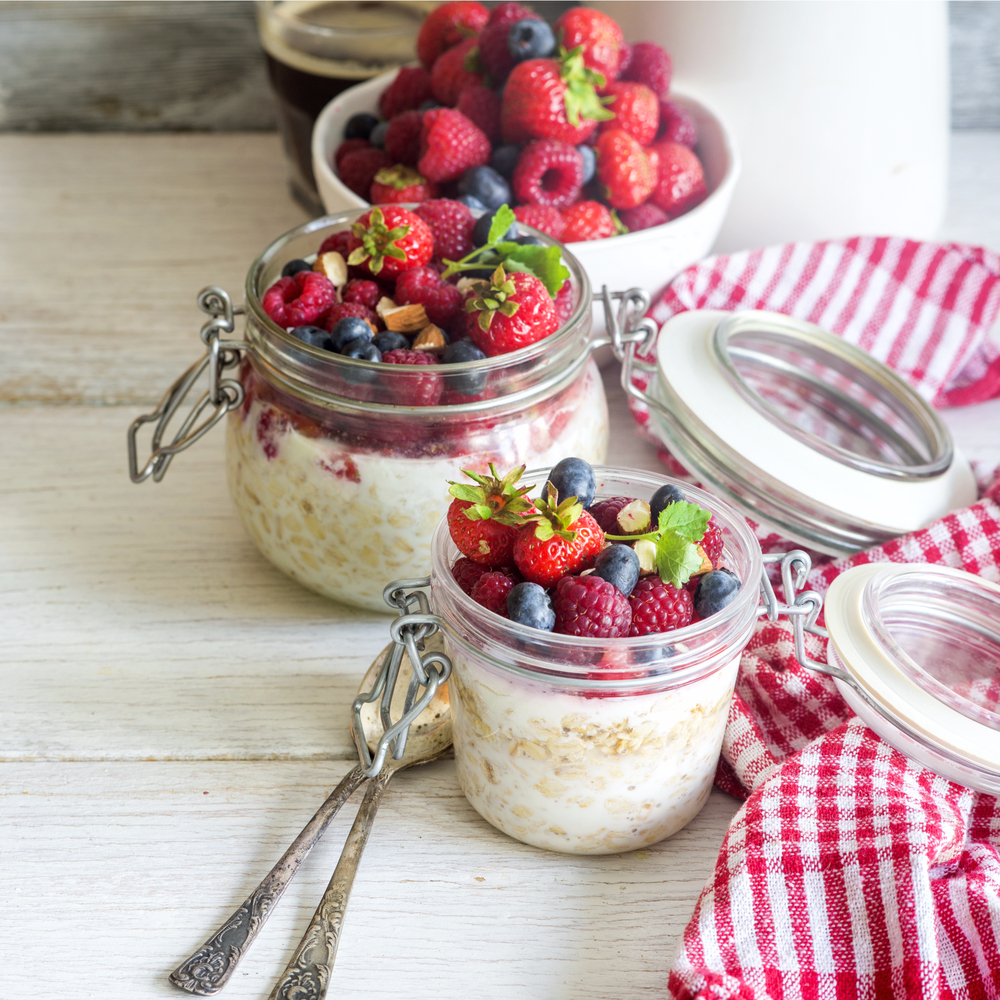 Bircher muesli with fresh berries
Bircher muesli is universally known to be a really quick and easy breakfast option. This recipe is full of fibre, vitamins and minerals and will provide a slow release of glucose, to keep you full through the morning. In the winter I like adding more nuts or nut butters for extra comfort and energy
Serves 2
Ingredients:
100g rolled oats
½ cup (70g) pistachios (or can be brazil nuts, almonds, walnuts – any of your choice)
Handful of fresh berries e.g.: raspberries, blueberries, blackberries redcurrants or strawberries
50g maple syrup
1 tsp vanilla extract
2 Tbsp chia seeds
1 Tbsp pumpkin or sesame seeds (or both) –optional
90g shaved coconut pieces
500g natural yoghurt
Method:
Combine oats, nuts, seeds and coconut in a large bowl and mix. Add the vanilla and maple syrup to the natural yoghurt and stir through. Add the yoghurt mixture to the dry ingredients and mix through evenly. If mixture is too dry, add a little water. Portion into jars and top with fresh berries. Refrigerate overnight.