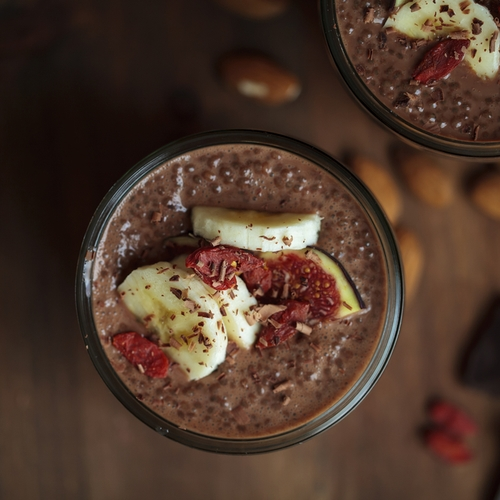 Chocolate banana smoothie with chia seeds & nuts
Creamy and dreamy. This delectable smoothie makes for a fanstastic, naturally sweet breakfast or even a delightful evening desert. The combination of banana, avocado and chocolate is truly sublime and will keep you satisfied for hours.
Ingredients:
Serves 1
1 banana
¼ cup unsweetened almond milk
2 tsps honey
¼ avocado
1 tbsp almond butter
½ tsp vanilla extract
1 tbsp chia seeds
1 tbsp unsweetened cocoa powder
Handful of chopped nuts of your choice
Method:
Place all your ingredients in a blender and blend until smooth (but still needs some body – like a thick shake).
Pour into a bowl and top with chopped nuts.
.