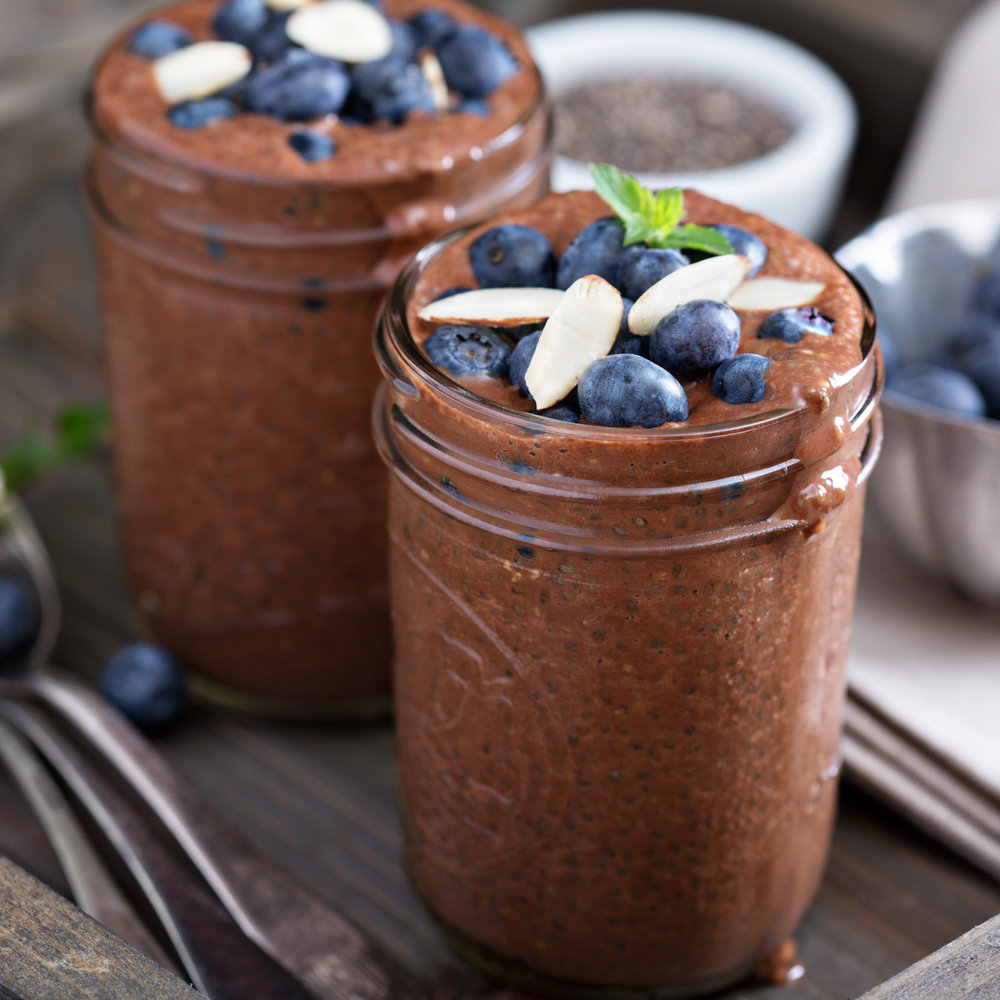 Chocolate chia puddings with almonds & blueberries
Omega-3-packed chia seeds make this chocolatey treat truly irresistible!
Ingredients:
Serves 4
1 ½ cups of unsweetened almond milk
¼ cup cacao powder
⅓ cup chia seeds
½ tsp vanilla extract
2 tbsp maple syrup
1 handful of almonds
2 handfuls of blueberries
Ingredients:
Thoroughly mix all the ingredients together and divide into glasses.
Refrigerate overnight, or for at least 5 hours, to allow the mixture to thicken.
Top with almonds and blueberries before serving.
Enjoy!