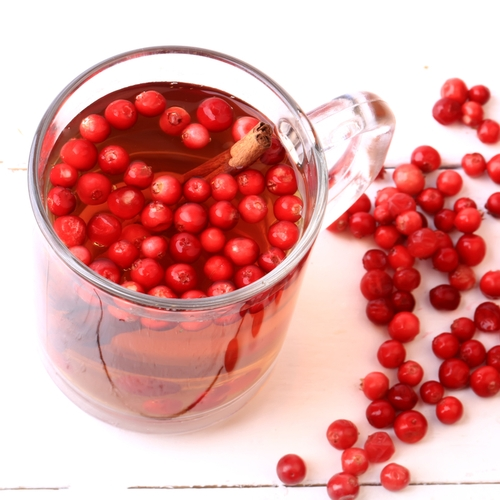 Cranberry and ginger juice
Cranberries are great for helping urinary tract infections and may help with cardiovascular diseases by reducing blood pressure with their anti-inflammatory properties.
Ingredients:
Serves 1-2
450ml unsweetened cranberry juice
1 cinnamon stick
1/2 orange, juiced
1 inch fresh ginger
If required add 1 tbsp honey to taste
Method:
Heat all the ingredients in a pan, bring to a boil then simmer for 20 minutes.
Let it cool, taste, add the honey if you prefer it sweeter.
Cool in the fridge.