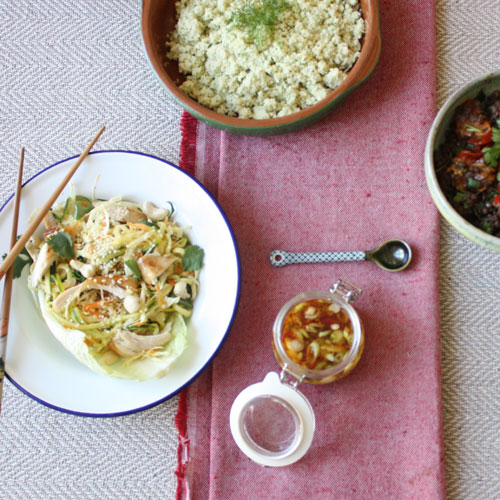 Cumin & coriander vegetables with pearl barley
Spices are added to enhance flavour and aroma to each dish. In this case, cumin and coriander originally used in Asian cuisine take a fantastic place combined with a low glycemic index vegetables selection. These vegetables will keep your blood sugars level keeping a steady supply of energy.

Ingredients:
Serves 2
1 celery stick, chopped
½ medium red onion, diced
½ small squash – peeled and cut into chunks
2 parsnips, peeled and diced
60g green beans, topped and tailed
1 courgette, diced
1 leeks, sliced
1 tbsp olive oil
2-3 carrots, peeled and diced
240ml of vegetable stock
300g of tinned chopped tomatoes
½ tsp coriander seeds
½ tsp cumin seed
½ tsp dried chilli flakes
40g pearl barley
Sea Salt
Nutritional note:
Pearl barley is a good source of selenium, which helps protect against miscarriage and birth defects. A good source of fibre and protein. The vegetables provide vitamin C to help fight infection and aids new tissue growth.
Method:
Heat 1 tablespoon of olive oil in a large casserole dish over a medium heat.
When it is hot add the diced celery, red onion, carrots and courgettes. Season and cook until softened, about 10 minutes.
Transfer to the slow cooker and add the tomatoes, spices, parsnip and stock.
Wash the pearl barley and add to the pan.
Cover and cook on a high heat for 15 minutes.
Then add the leeks and green beans, season and cook for another 10 minutes.
Check the vegetables are all softened and the pearl barley is cooked.
Serve with a rocket salad, with shavings of parmesan drizzled with olive oil.