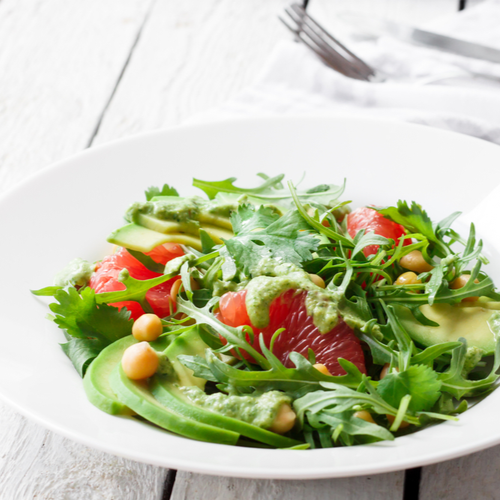 Dreamy avocado dressing (for salad)
This avocado dressing is a delightful way to enrich your salad with satiating healthy fats. These good monounsaturated fats help keep you fuller for longer, plus the flavour is also incredible!
Ingredients:
Serves 2
1 whole large avocado
1tsp raw honey
1 clove garlic, peeled
1/2 tablespoon fresh lime or lemon juice
3 tablespoons olive oil or avocado oil
1/4 teaspoon salt
1/4 teaspoon ground black pepper
Method:
Whiz up in a blender and drizzle on top of a hearty salad.