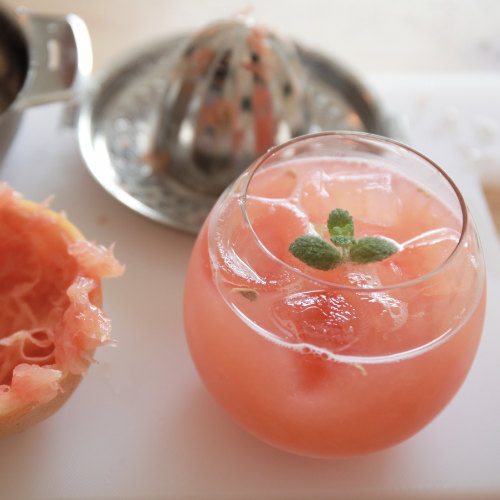 This zingy little number will give you a boost for all the right reasons!  Rich in vitamin C and antioxidants.
Their pink colour comes from lycopene which helps repair cell damage and their combination of fibre, vitamins and minerals are believed to help maintain a healthy heart.
Ingredients:
Serves 1
1 cup fresh juice from a ripe pink grapefruit
Juice of half a lemon
1 tbsp honey
2 cups cold sparkling water
2 x mint sprigs
Crushed ice
Method:
Mix the grapefruit and lemon juice, add the honey and mix.
Add the sparkling water, crushed ice, mix and decorate with the mint.