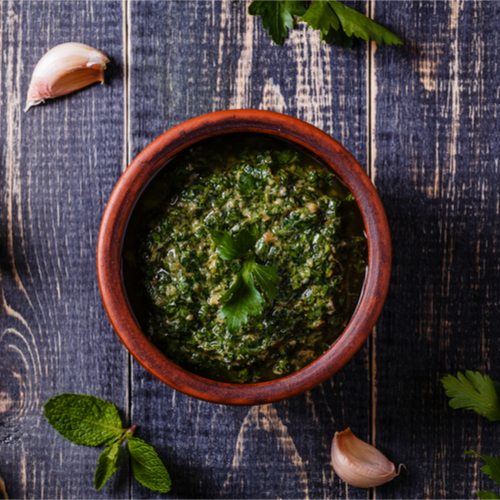 Grilled chicken with salsa verde
A light, but gratifying, healthy meal with loads of vegetables; full of antioxidants and fibre and protein.
Ingredients:
Makes about 4 servings
To serve with organic chicken breasts.
½ clove garlic , peeled
½ tbsp capers
3 anchovy fillets
1 small handful flat-leaf parsley , leaves picked
1 small handful fresh basil , leaves picked
¼ tbsp Dijon mustard
½ tablespoon red wine vinegar
4 tablespoons extra virgin olive oil
sea salt
freshly ground black pepper
Method:
Chop the parsley and basil (or you can use a food processor), and add the capers, anchovies, garlic, red wine vinegar, mustard and olive oil.
Whisk together, to make a thick sauce.
Drizzle over your grilled chicken and serve with carrot & swede mash with bok choy & kale.