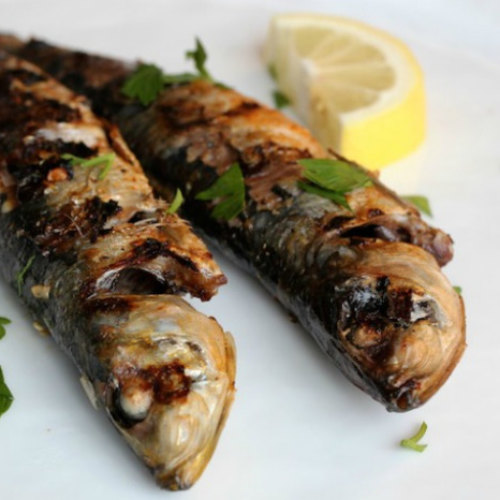 Grilled sardines with cannellini bean mash
Satisfying, satiating and scrumptious. Three words to describe how I feel about sardines. Not only are they brimming full of flavour but are also rich in nutritional value. Sardines are a wonderful source of omega 3, which contains the fatty acid DHA. DHA is very important in the foetal development of the brain, eye and nervous system tissue. They also contain calcium required for bone and teeth formation. If you are calcium deficient the foetus will draw on the mother's supply which could lead to problems for the mother later on.
Ingredients:
Serves 1
3 sardines
½ tbsp olive oil
Sea salt, pinch
Pepper, pinch
Lemon, squeeze of
1 tbsp natural yoghurt
½ garlic clove
½ teaspoon harissa
Fresh parsley (handful)
300g cannellini beans
1 tsp lemon juice
½ teaspoon of thyme
100g kale
1 tbsp olive oil
Sea salt
Method:
Mix the garlic, olive oil, lemon juice, paprika, and black pepper in a small bowl and whisk.
Arrange the sardines in a single layer on the bottom of a shallow baking dish and pour the marinade over them, turning to make sure evenly coated. Leave aside to marinate for 30 minutes in the fridge. While this is marinating prepare the kale.
Chop the kale and put in a baking dish, sprinkle with salt and pour over the olive oil. Bake at 180C for about 20 minutes, the kale should be crispy but not burnt.
Place the cannellini beans in a baking dish in the oven to warm. Mash the cannellini beans with a potato masher, add a little more olive oil if needed (or water).
Next heat the griddle pan over a high heat, once hot, put the sardines on the grill and cook each side for about 2-3 minutes. Season with salt and add the chopped parsley.
Serve with the cannellini mash and kale. Add a dollop of natural yoghurt on the side.