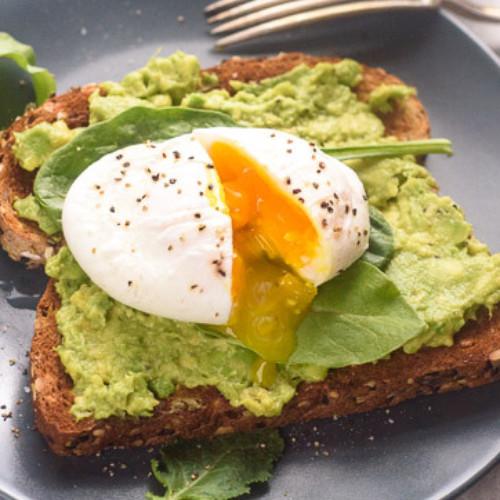 Poaching is one of my favourite ways to cook eggs because it avoids the unnecessary use of excessive oil, especially after being heated up to high temperatures which can denature the oils. The avocado provides healthy fats, pre-biotics and minerals and will help you to feel satisfied all morning.
Serves 2
Ingredients:
2 eggs
2 slices sourdough toast
2 Tbs Vinegar
Guacamole
1 avocado
Lime, zested
Juice of 1 lime
Chilli, diced or a pinch of dry (optional)
Salt & Pepper
Method:
Bring water to a gentle simmer in saucepan, add vinegar.
Gently crack eggs into simmering water.
Meanwhile, mash avocado in a small bowl, add the zest and juice of a lime, chilli and salt and pepper to taste.
Combine.
Top toasted sourdough with guacamole mix.
After 3-4 minutes remove eggs from water with a slotted spoon, drain excess liquid.
Place on guacamole toast.
Top with extra cracked pepper.