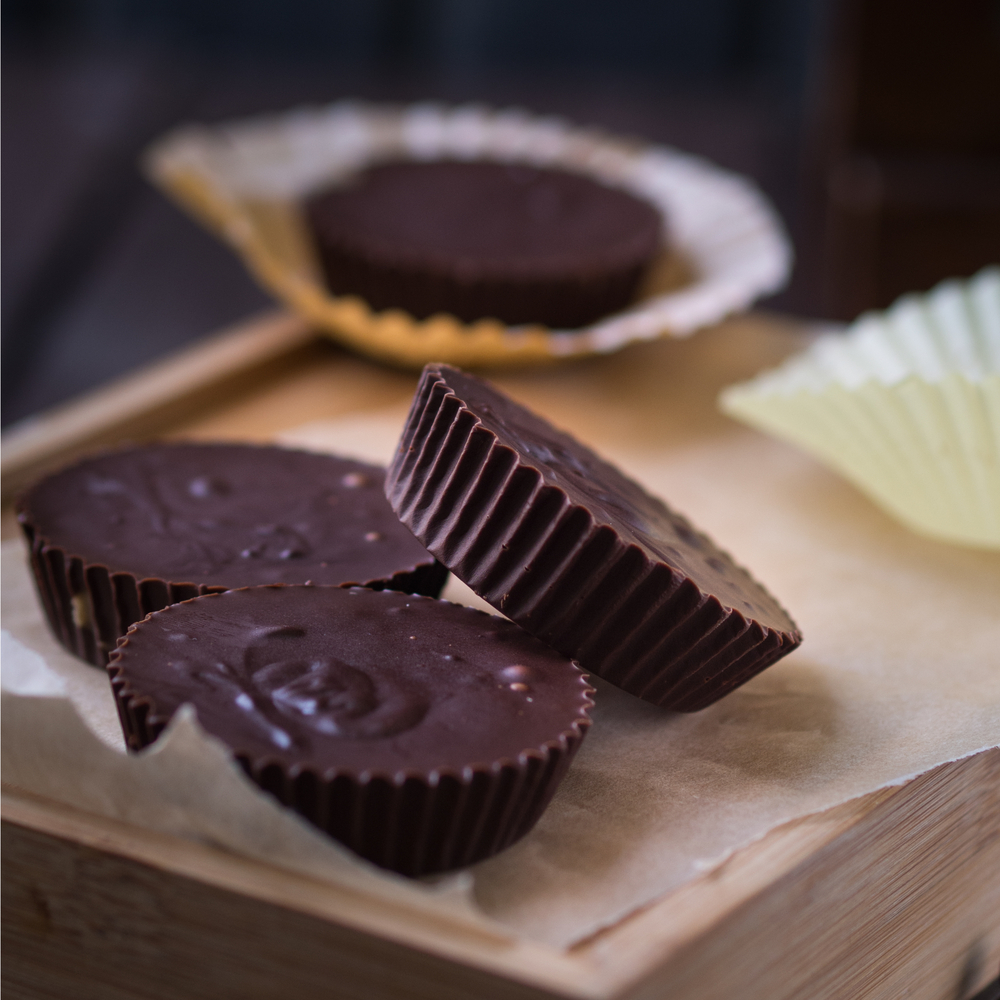 Raw chocolate & peanut butter buttercups
Peanut butter, banana and chocolate is a match made in heaven. Another quick treat recipe that I cannot get enough of. The sea salt gives the buttercups extra delicious twist.
Ingredients:
Makes 6
1/2 cup peanut butter
1/2 cup nut butter (ie almond butter)
2 ripe bananas
1 pinch sea salt
¼ cup maple syrup
⅓ cup raw cacao powder
Method:
Melt nut butters and maple syrup using a Bain Marie method.
Add cacao powder and stir until it is fully dissolved.
Using a blender mix the bananas, sea salt and the melted nut mixture.
Line cupcake of muffin tin with liners and pour the buttercup mixture in.
Leave for a couple of hours in a cool place.
Note that leaving it in the fridge will prevent the buttercups from developing a lovely shiny layer on top.