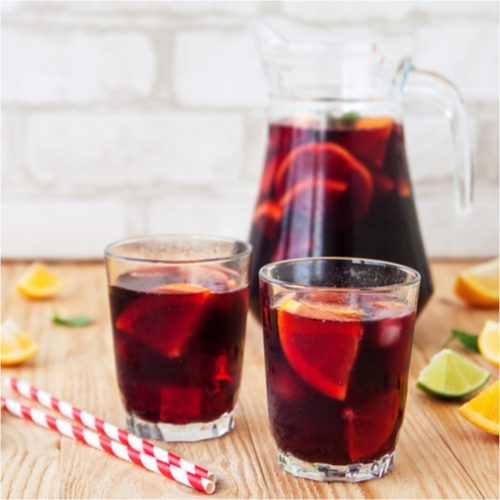 Sangria (non – alcoholic)
Enjoy this sangria knowing that you're not only having a really great tasting drink, but it's packed full of vitamins and antioxidants from the fruit.
Ingredients:
Serves 1
1 lemon, sliced, with peel
1 lime, sliced, with peel
1 orange, sliced, with peel
1 cored apple, sliced, with peel
3 cups grape juice
3/4 cup apple juice
3/4 cup orange juice
1 1/2 tablespoons lemon juice
2-3 cups sparkling mineral water
Fresh mint leaves
Ice
Method:
Add all the juices to a jug, chop the fruit and add.
Mix and refrigerate for at least 4 hours.
When you want to serve it add the mineral water, ice and mint.