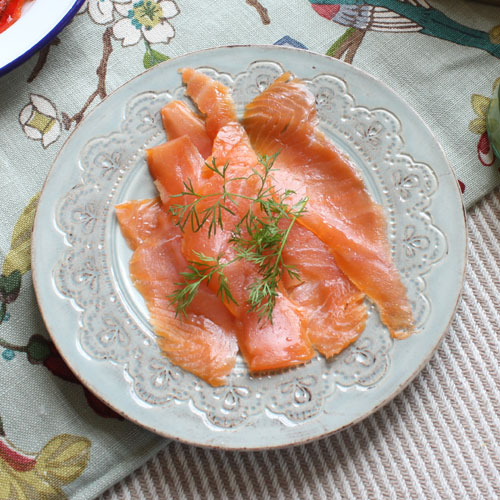 Scrambled eggs with smoked salmon & spinach
I always feel decadent serving smoked salmon for breakfast. A classic breakfast treat sure to get you a smile – smoked salmon and silky scrambled eggs. Enjoy!
Ingredients:
Serves two
6 eggs
Small amount of nut milk
200g spinach
90g smoked salmon
Olive oil
Salt, pepper
4 slices sourdough toast
Lemon
Method:
Whisk together eggs and milk in a small bowl.
Heat small frypan or saucepan on stove top and add a small amount of olive oil.
Add eggs to pan, mix as the eggs are cooking to scramble.
To wilt spinach, add to a small saucepan with a dash of water.
Cook over heat, stirring often.
Remove cooked eggs from pan and assemble on toast with wilted spinach and smoked salmon.
Drizzle with lemon juice and top with freshly ground pepper.