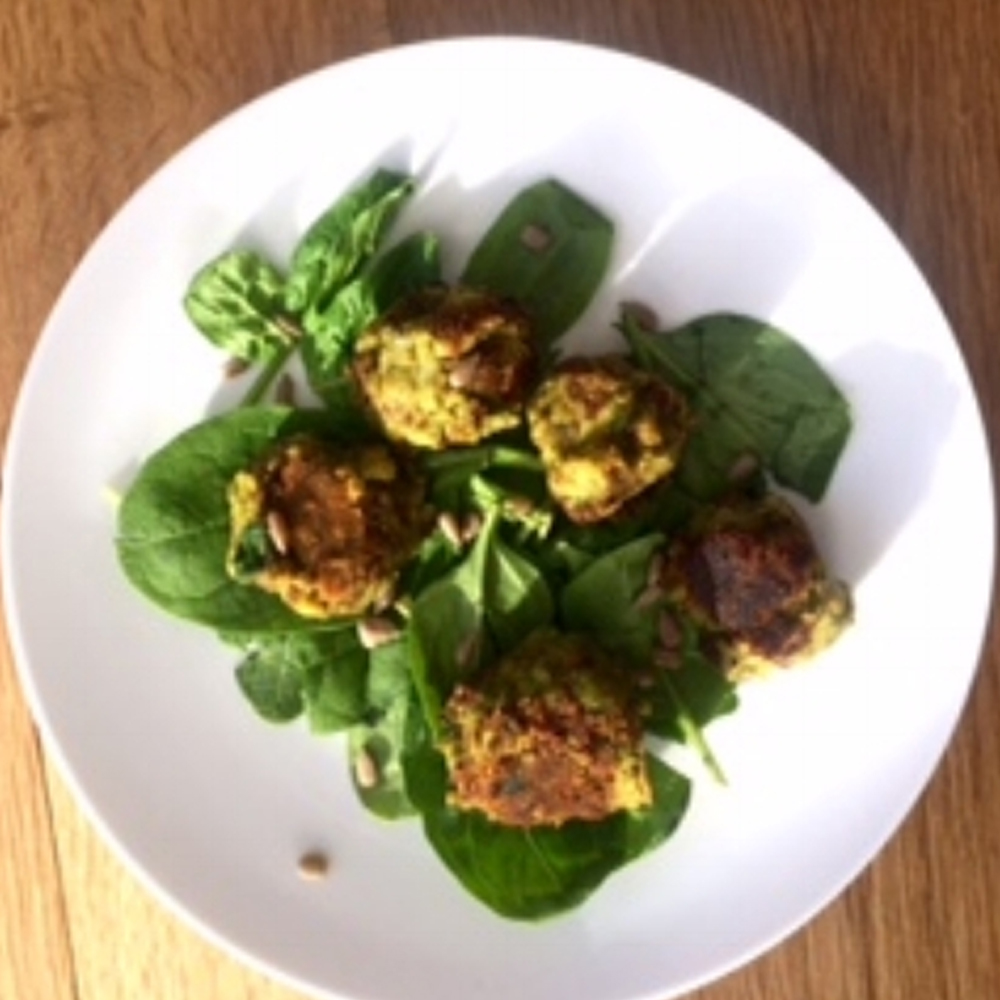 Spinach & chia seed falafels
Chickpeas are a cupboard staple of mine and this recipe is a fun, tasty way to include them into your weekly diet. Brimming full of blood sugar, balancing fibre and key minerals like Iron, Calcium and Magnesium. The chia seeds are also rich in omega 3 fats and act as a great, plant based binder.
Ingredients:
Serves 2
1 400g tin of chickpeas
Large handful of spinach leaves, washed
¼ onion, finely chopped
1 garlic clove, crushed
½ tsp ground cumin
½ tsp ground coriander
Pinch chilli powder
7½ tsp sea salt
1 tbsp chia seeds
½ lemon zest and juice
1 tbsp olive oil for frying
Method:
Drain the chickpeas and put in a food processor.
Add chopped onion and spinach (making sure there are no large stalks).
Add the spices, garlic, lemon juice and blend until smooth, add the chia seeds and blend for another few seconds to mix them in.
Divide the mixture into small balls (note if they are not firm enough you can put the mixture into the freezer for 5 minutes to firm up.
Heat a frying pan with the olive oil and once hot, fry the falafel balls until golden, adding more oil if needed.
Serve with natural yoghurt and a tomato salad.