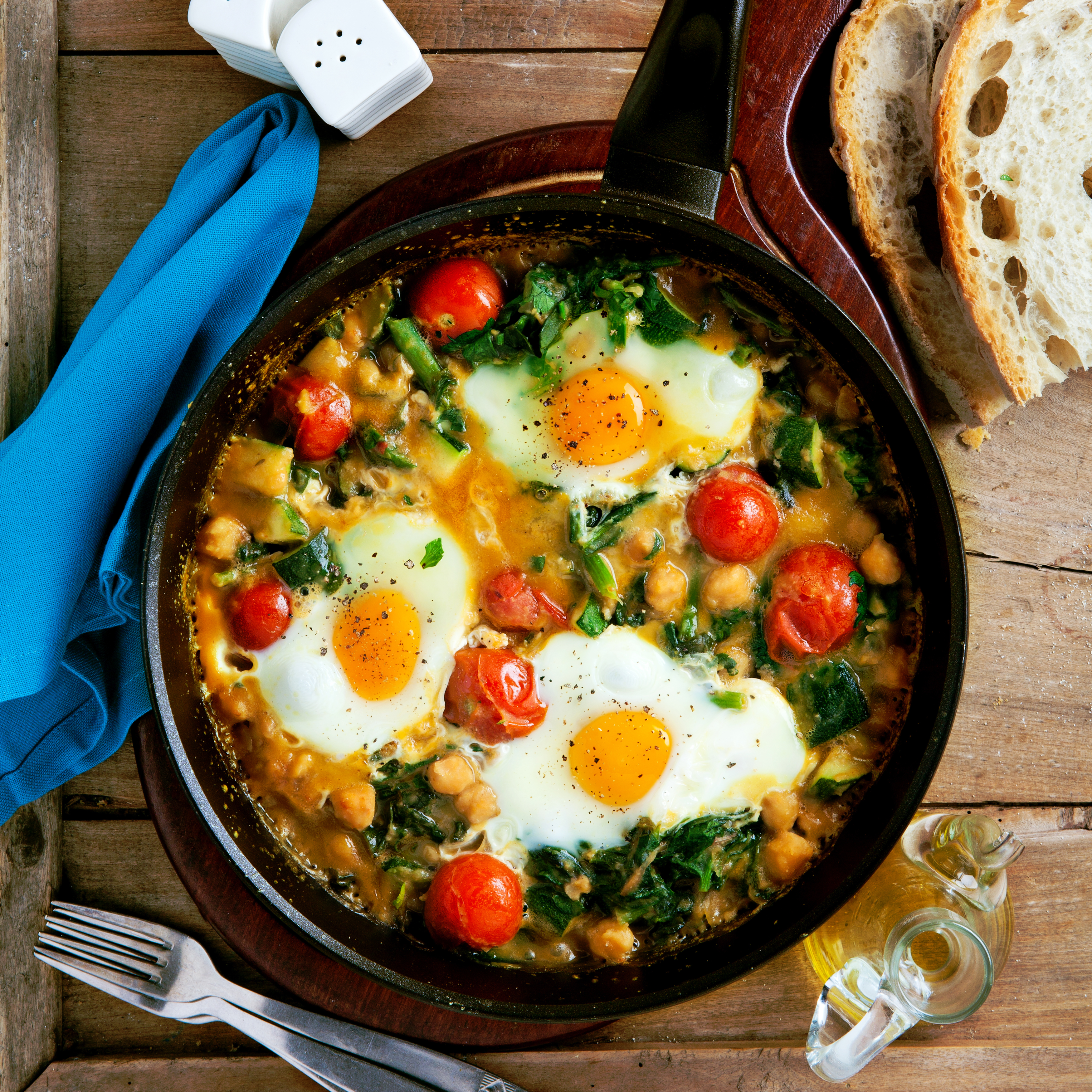 Spinach tomato and chickpea frittata
This is a great weekend brunch dish, when you have a bit more time to spare and want something more substantial but still healthy.  Packed full of protein from the eggs, chickpeas and cheese, iron from the spinach and Vitamins A&C from the tomatoes, to name but a few it will set you up for the rest of the day and keep those hunger pangs at bay.  Leave out the feta cheese if you prefer a dairy free option.  Or add in some more vegetables to increase your daily intake.
Ingredients:
Serves 2
4 eggs
1/2 onion, diced
200g fresh spinach
1 tsp cumin
pinch cayenne pepper
Salt & Pepper
2 tbsp olive oil
50g approx feta cheese
100g tinned chickpeas
2 cloves garlic, finely chopped
8 cherry tomatoes
200ml water
Method:
Heat the oil in a large saucepan over a medium heat.
Add the onion and garlic and cook until softened.
Add the chickpeas and spices and cook for a further 2 minutes, add a little more oil if needed.
Add the tomatoes and cook for about 10 minutes until softened
Add in the spinach and cover with a lid so it wilts. If necessary add a couple of tablespoons of water. This will only take a couple of minutes.
With a spatula make space in the mixture for the eggs and crack an egg into each one.
Season and cook for around 7 minutes depending on how runny you like them but making sure the whites are cooked.
Crumble over the feta cheese and serve or place in a hot oven for a few minutes to bake.