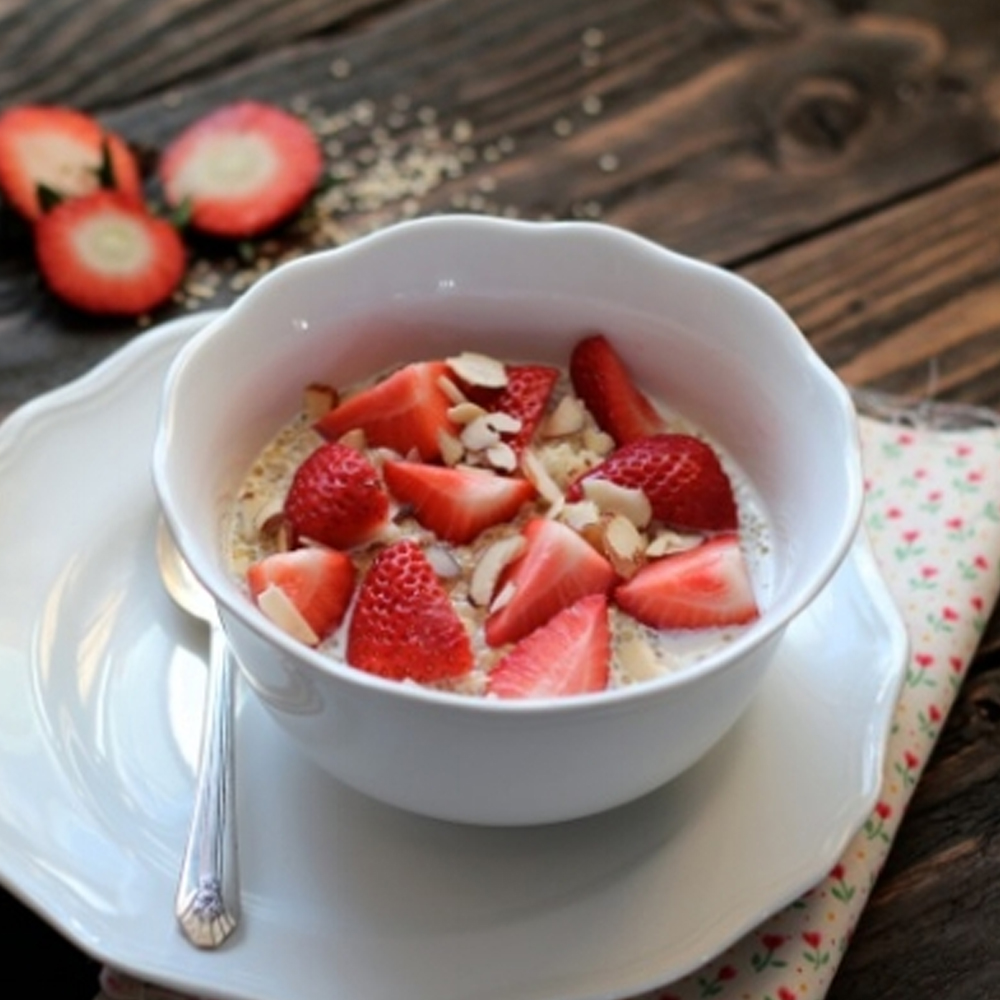 Strawberry quinoa breakfast bowl
Mornings are always rushed in my house as I try to get everyone dressed, lunches and bags packed and off to where they need to go on time whilst organising myself for a day in my clinic. It would be easy to grab a slice of toast on the run which is pretty much what I used to do. But wait – breakfast is the most important meal of the day right? Fortunately I now have a stock of delicious breakfast recipes which, with a little bit of organisation the night before, require virtually no prep. Best of all this strawberry and quinoa breakfast bowl provides me and my girls with all the nutrients we need for the morning ahead
Serves 1
Ingredients:
1/4 cup chia seeds
1/2 cup cooked quinoa
1/4 cup hemp hearts
1 teaspoon vanilla extract
1 dessert spoon of maple syrup
Pinch of cinnamon
1 1/2 cups full-fat coconut milk
2 cups sliced strawberries
1 tbsp flaked almonds
Method:
1. Add all ingredients (minus strawberries) to one large jar and stir together. Tighten lid and place in the fridge overnight.*
2. Remove from fridge and arrange in two bowls with sliced strawberries and almonds.
3. Serve immediately and enjoy!
*If the mixture feels a bit thick when you remove it from the fridge in the morning, whisk in 2 more tablespoons of coconut milk to loosen it up.