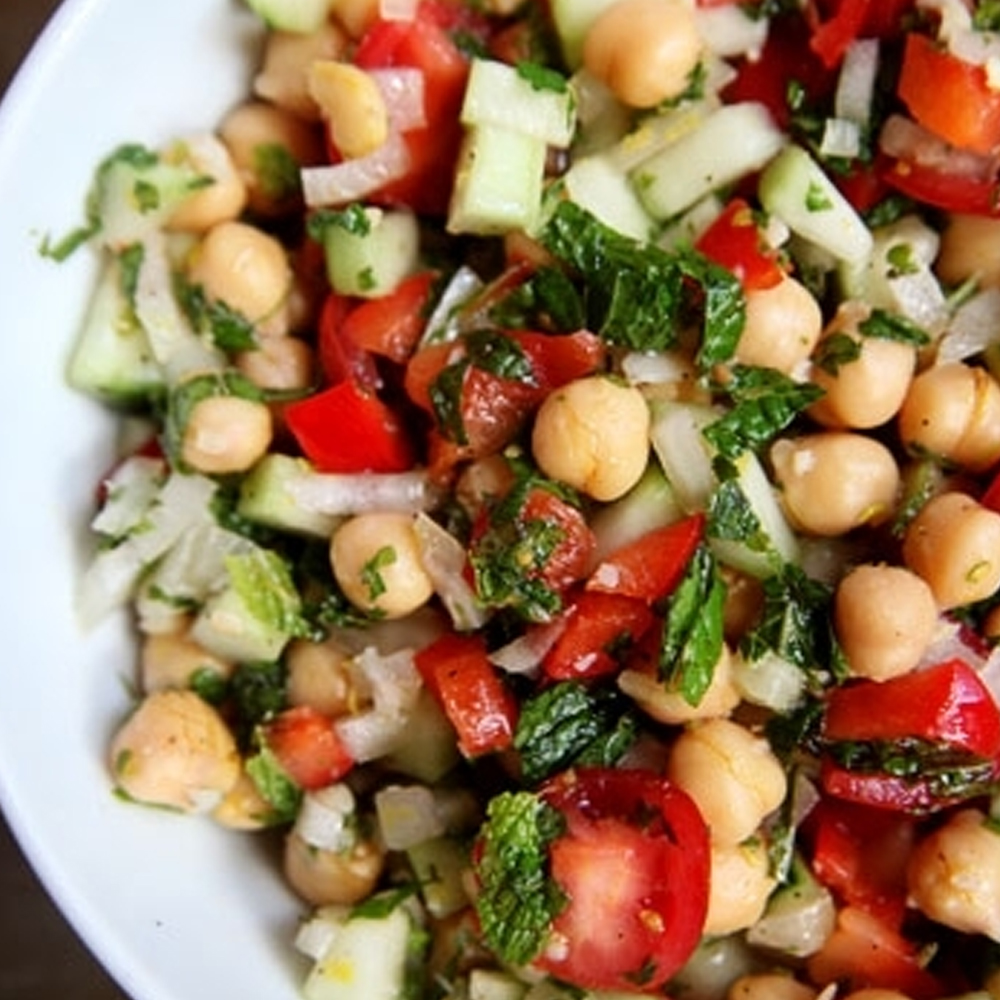 Summer chickpea salad with mint & lemon
This is a lovely fresh tasting summer salad, high in fibre and protein as well as being high in folate and iron.  Chickpeas are also an excellent source of zinc, great for fighting spots!
Ingredients
Serves 2
3 tablespoons olive
4 tablespoons lemon juice
2 tablespoons apple cider vinegar
1 tablespoon lemon zest
3 minced garlic cloves
½ teaspoon sea salt
¼ teaspoon ground pepper
1 can chickpeas rinsed and drained
½ cup cherry tomatoes, halved
½ cucumber, chopped
½ red bell pepper, chopped
¼ cup onion, chopped
⅓ cup fresh chopped mint leaves
Method:
In a medium bowl whisk the oil, lemon juice, vinegar, zest, cloves, salt, and pepper until well mixed.
Add the beans, tomatoes, cucumber, bell pepper, onions, and mint.
Serve immediately or store in the refrigerator. The salad tastes better the more time the beans have had a chance to marinate.