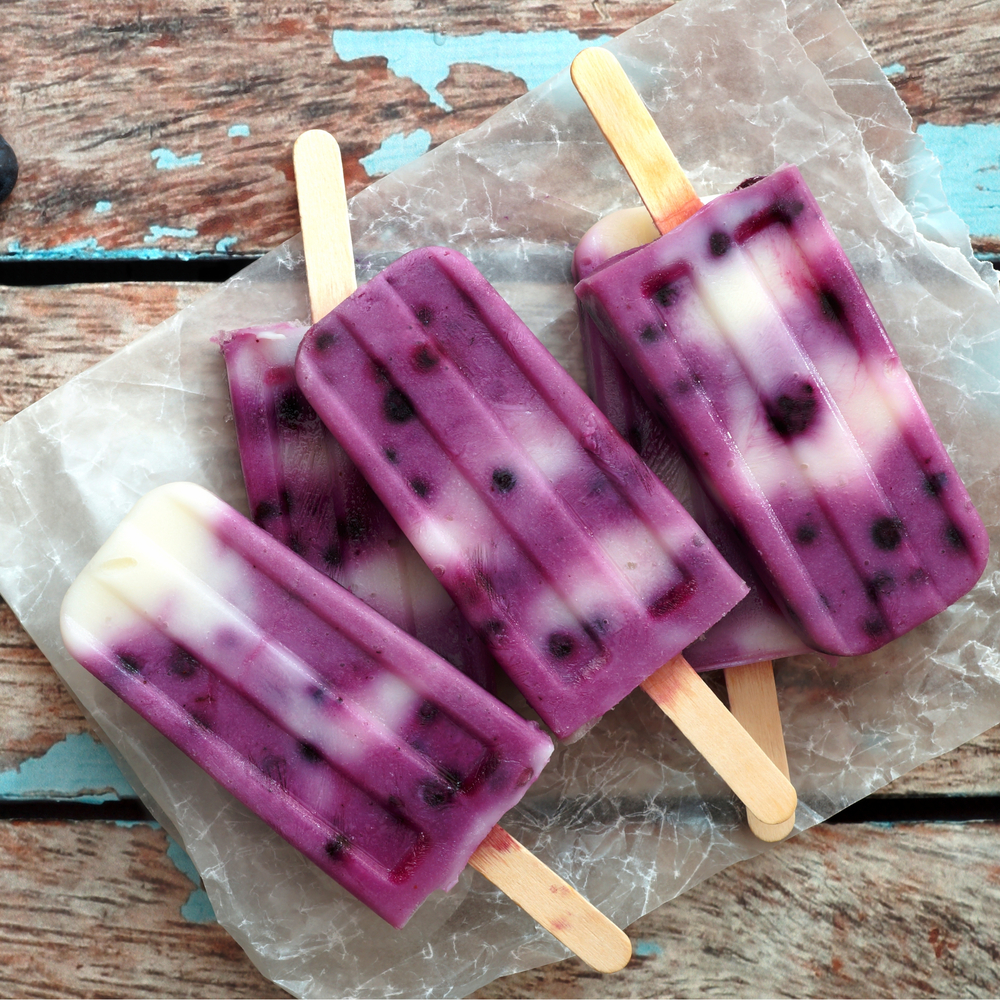 Truly delicious ice lollies and ice cream
Summer snack refreshment! Use milk, nut milk, water and lots of fruits to vary the different ice lollies recipes. Play with your creativity and imagination and give your personal twist. Share your recipes and comment for any new ideas.
Vanilla, blueberry and greek yogurt ice lollies
These breakfast inspired ice lollies are definitely in the running for my favourite summer treat. They are packed with protein and antioxidants and are highly addictive for both grown-ups and kids. What's more they contain only 3 ingredients and are incredibly easy to make. You can try them using strawberries or raspberries instead of blueberries and let me know how you get on.
Ingredients (makes 6):
2 ½ cups blueberries
2-3 Tablespoons maple syrup or honey
2 cups full fat Greek yogurt
1 tsp vanilla extract
Lolly moulds and sticks
Directions:
Blend the blueberries in a food processor. If you want you can blend some and leave some whole as I did.
Pour the blueberry mix into a large bowl. Stir in the maple syrup/honey. Add the yogurt and very gently mix everything together. To create a tie-dye effect, don't fully blend the yogurt and blueberries. Taste the mix to ensure it has the right sweetness.
Pour mixture evenly into each lolly mould and insert your sticks. Freeze for 6 hours or overnight.
Run the lolly moulds under warm water to easily remove. Eat on a hot day. Enjoy!
I made one batch slightly differently by mixing all the blueberries into only half the yogurt and maple syrup mix. I then froze the yogurt only mix for 2 hours before adding the blueberry and yogurt mix. I think the effect was really pretty.
Rainbow fruit lollies
These are a little bit fiddly but look at the result!! Wow I have set the bar high this summer and I know my little girls won't be accepting any shop bought lollies after they had tried these.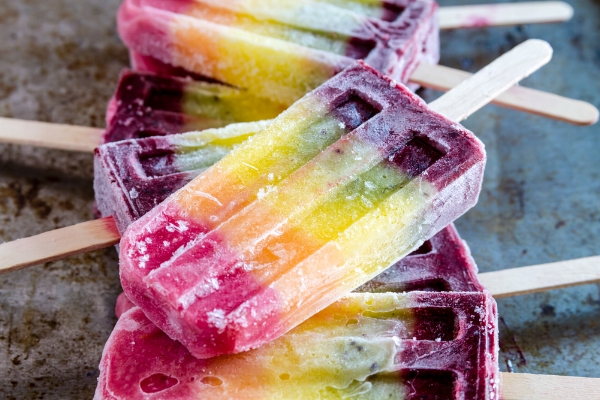 Ingredients (makes 10):
250g of any combination of fruit you like. I used raspberries, mango, pineapple, kiwi and blackberries.
5 tbs honey or maple syrup
Lolly moulds and sticks
Method:
In a blender, puree the raspberries and add 1 tbs maple syrup/honey.
Pour the raspberry puree into each of the ice lolly moulds until each mould is 1/5 full and freeze until firm (about 1 ½ hours).
Repeat the process with each of the other fruits and freeze until solid.
Run the lolly moulds under warm water to easily remove. Eat on a hot day. Enjoy!
Vegan coconut and halva ice cream
This ice cream offers a little taste of the Middle East. It's mineral dense, full of healthy fats and utterly delicious!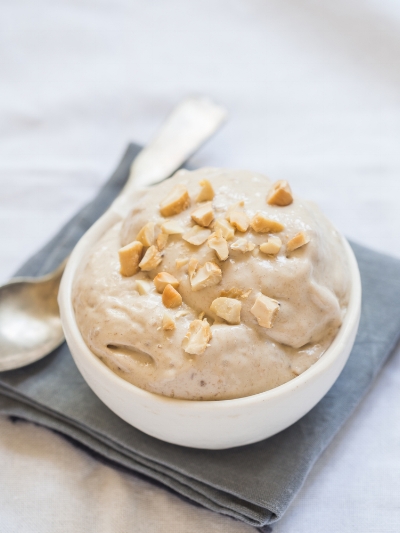 Ingredients:
1 can of full-fat coconut milk
1/2 cup coconut milk or almond milk
1 1/2 tsp pure vanilla extract
1/4 to 1/3 cup tahini
4-6 Tbsp maple syrup
dash of Himalayan pink salt
1/2 tsp ground cinnamon, optional
For garnish and serving
A sprinkle of cashew nuts
Directions:
Using ice cream maker: 
1. Add all base ingredients to a blender or food processor and combine until smooth.
2. According to your ice cream maker's instructions, add to bowl and allow to churn until desired consistency is met. Either serve immediately or place in a freezer safe container and allow to freeze for 1 hour before garnishing and serving.
Without ice cream maker: 
1. Add all base ingredients in a blender or food processor and combine until smooth.
2. Pour into 2 freezer safe bowls and place in the freezer for at total of 1.5-2 hours, removing every 30 minutes to stir so that it doesn't turn into one large solid block of ice.
3. When it gets to a soft serve consistency, you are ready to eat! Garnish and enjoy!