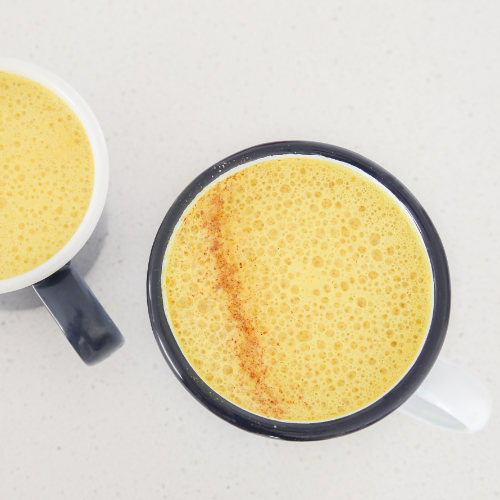 A renowned spice used in India for thousands of years, turmeric is a powerful natural anti-inflammatory and antioxidant.
Turmeric has phenomenal health benefits. It has been shown to assist with conditions such as skin disorders, arthritis, depression and Alzheimer's, just to name a few!
It is brilliantly yellow, so be careful to not get it on your clothes or stainable surfaces!
Ingredients:
Serves 1
1 heaped teaspoon peeled and finely chopped fresh turmeric
1 teaspoon peeled and roughly chopped ginger
1/2 tsp ground cinnamon
1 tablespoon maple syrup
2 teaspoons coconut oil
Pinch sea salt
1 cup coconut, rice, or almond milk
Method:
1.Heat the turmeric, ginger, cinnamon, coconut oil and maple syrup in
a pan on a low heat.
2.Once melted combine with your milk of choice and whiz up in a blender.
3.Return mixed ingredients to pan to gently warm up again, before pouring into a large mug.
4.Enjoy!