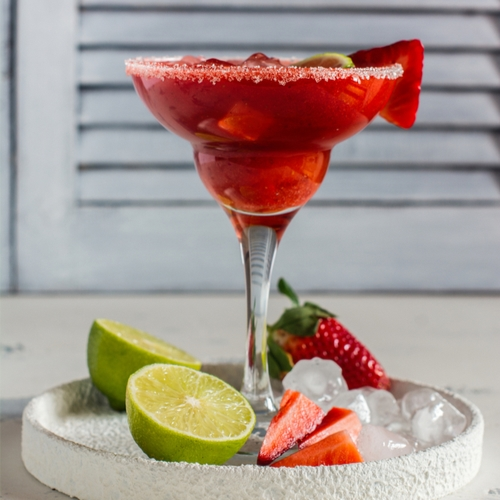 Virgin strawberry daiquiri
My virgin strawberry daiquiri is packed with vitamin C to help support the skin.
Summer is a time when sun exposure can lead to poor skin health. Vitamin C assists to reduce the damaging effects of the sun and promote collagen formation.
Refreshing, delicious and packed with added benefits, how could you resist!
Ingredients:
Serves 1
30 grams fresh lime juice
85 grams fresh strawberries
1 tbps coconut palm sugar
1 tsp vanilla essence
2 cups of cracked ice (you can do this by bashing up some ice cubes – places cubes in a plastic food bag and bash with a rolling pin – very therapeutic!)
Method:
Add all the ingredients into a blender and blend until smooth.
You may need to add some water if it's too thick.
Serve with a sprig of mint.