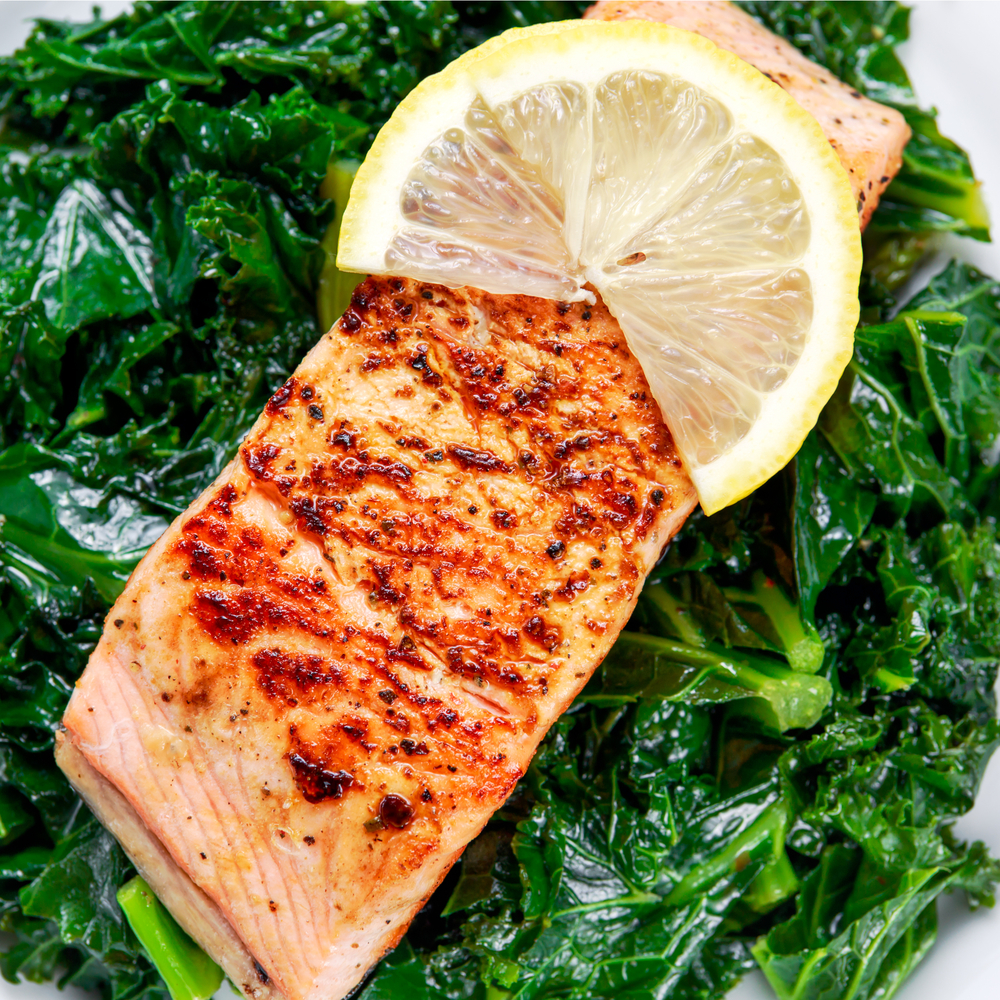 Warm salmon, kale, sesame & ginger salad
A tasty way to boost your nutrient stores, balance your hormones, and increase your fertility through food. Salmon provides omega 3 fats which helps reduce inflammation and the kale is one of the most nutrient dense foods around.
Ingredients:
Serves 2
2 salmon fillets
2 spring onions, chopped
180g kale, trim the stems off and chop finely
50g spring greens, trim the stems off and chop finely
1⁄2 tbsp. sesame seeds
Dressing:
25ml sesame oil
1⁄4 tsp dried chilli flakes
1 tsp honey (runny)
1cm piece of ginger, grated finely
1 garlic clove, minced
Method:
Preheat the oven to 200 degrees, (fan 180 degrees) or gas mark 6.
Place the salmon in a baking tray and season. Loosely wrap in foil to form a parcel and bake for 12- 15 minutes until cooked through but still juicy.
Meanwhile chop the onions, kale and greens and make the dressing by mixing all the ingredients together.
Once the salmon is cooked, cut into small chunks and mix with the greens, kale & spring onions.
Sprinkle over the sesame seeds add the dressing and mix.