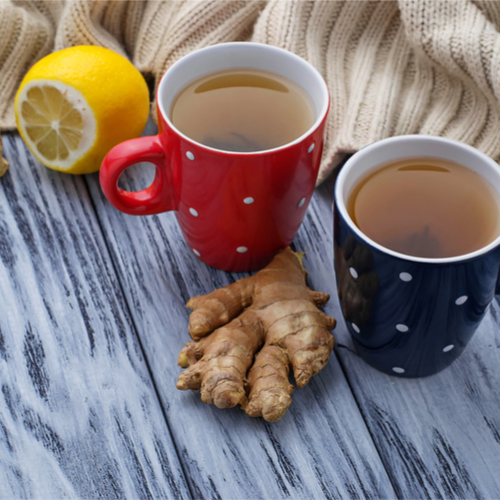 Warming spiced rooibos tea
Consumed for centuries in South Africa, rooibos tea is created through fermenting the leaves of the shrub, Aspalathus linearis.
Rooibos tea is caffeine free, which makes it a great alternative to black or green teas.  It is packed full of antioxidants and has been found to hold cardiovascular benefits too.
With the added anti-inflammatory effects of ginger and digestive benefits of cardamom, it makes quite the cup of tea!
Ingredients:
Serves 1
1 bag rooibos tea
1cm piece fresh ginger, sliced
1 cardamom pod, crushed (just so that it opens)
1 tsp honey
Brown rice milk/nut milk
Method:
Combine rooibos teabag, sliced fresh ginger and a crushed cardamom pod in a teapot.
Add boiling water, allow to brew for 3-5 mins, then strain into mug.
Add a sweetener of choice (I often use half a teaspoon of honey) and brown rice or nut milk.