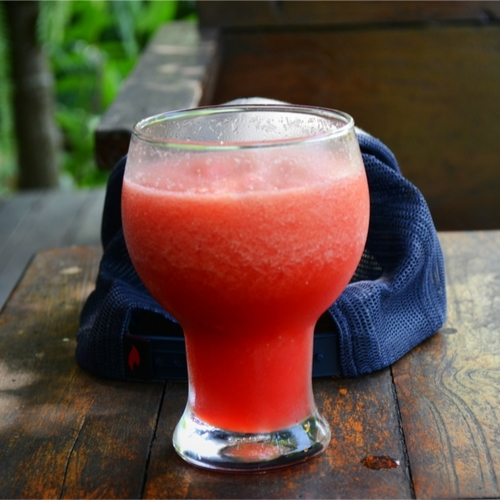 A lovely refreshing summer drink, watermelon is full of potassium which combined with it's high water content make it a great health drink for your kidneys, keeping them in good working order.   It is also a great anti-inflammatory and antioxidant thanks to it's high lycopene content (it's the lycopene that gives it its pink colour)
Ingredients:
Serves 1
1 cup coconut water
2 cups of deseeded fresh watermelon, cut into rough cubes
1 tbsp fresh lime juice
1 tsp coconut palm sugar (or you can use honey)
Method:
Blend all the above in a blender.
Serve with ice.