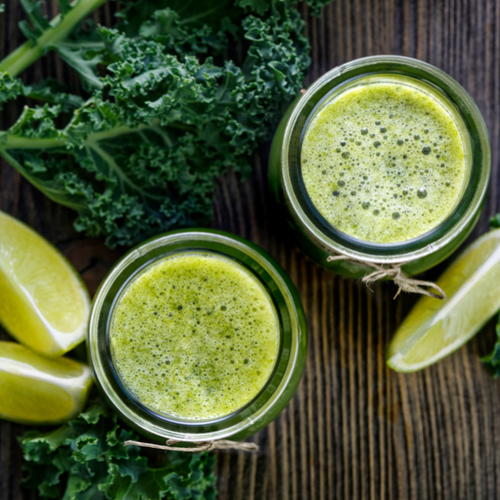 Need a refreshing and cleansing start to your morning? Why not give this green, zingy, nutrient dense juice a go! Bursting with phytonutrients it will help clear away any morning cobwebs! Although, make sure to combine with a protein rich breakfast to help keep you satisfied till lunch.
Ingredients:
Serves 1
250 ml of water
100g kale (washed & chopped, with central stalk removed)
1 stalk celery (washed & chopped into small pieces)
1 green apple (cut into chunks)
1 kiwi (skin taken off)
Juice of 1 lemon
1 tsp of grated fresh ginger
1 tbsp ground flax seed
Method:
Juice all ingredients together. If you juice the apple last this helps to push the tougher vegetables through.